ENGLISH
Spider Man:Far From Home. At least fans are getting creative, though, as we await something official from Marvel Studios.Far From Home will see Peter Parker and his pals from Midtown School of Science and Technology go on a summer vacation to Paris. If he was hoping to get away from his double life, though, Peter will be left disappointed as we know that he'll end up facing Gyllenhaal's Quentin Beck. Mysterio was a surprising choice for the sequel's lead villain, given how goofy he looks, but choosing the Nightcrawler star proves that Marvel are going to give us a rather interesting take on him. Set photos even suggest he will look pretty faithful to he comics.
While the fan-made trailer doesn't feature them, we know that Samuel L. Jackson and Cobie Smulders will drop by as Nick Fury and Maria Hill as well, reprising their roles as the former S.H.I.E.L.D. agents who also happen to be in Paris at the same time as Parker. No doubt they're also on the tail of the fishbowl-headed villain. Reports say that Michael Keaton will also be back as the Vulture too, leading fans to theorize that the Sinister Six are coming.
Chalk that up as speculation for now, but what we can tell you for sure is that Spider-Man: Far From Homeis penciled in for release on July 5th, 2019.
Then there's the villains! That's right… villains, plural. We obviously get a really good look at main villain Mysterio, played by Jake Gyllenhaal, at the end of the Spider-Man: Far From home trailer, but it's actually being reported that Spider Man teams up with Mysterio to fight the Elementals (who we also see in the trailer), which seems to be confirmed by Mysterio's line: "You don't want any part of this."
Unsurprisingly, the Spider-Man: Far From home trailer is devoid of anything that would give us an indication about when it's set, including Peter's passport, which seems to be missing the year it was issued! Sly Marvel… sly.
Finally, there's also an international Spider-Man: Far From Home trailer, which includes some different scenes, and a Spider-Man: Far From Home poster released at the same time.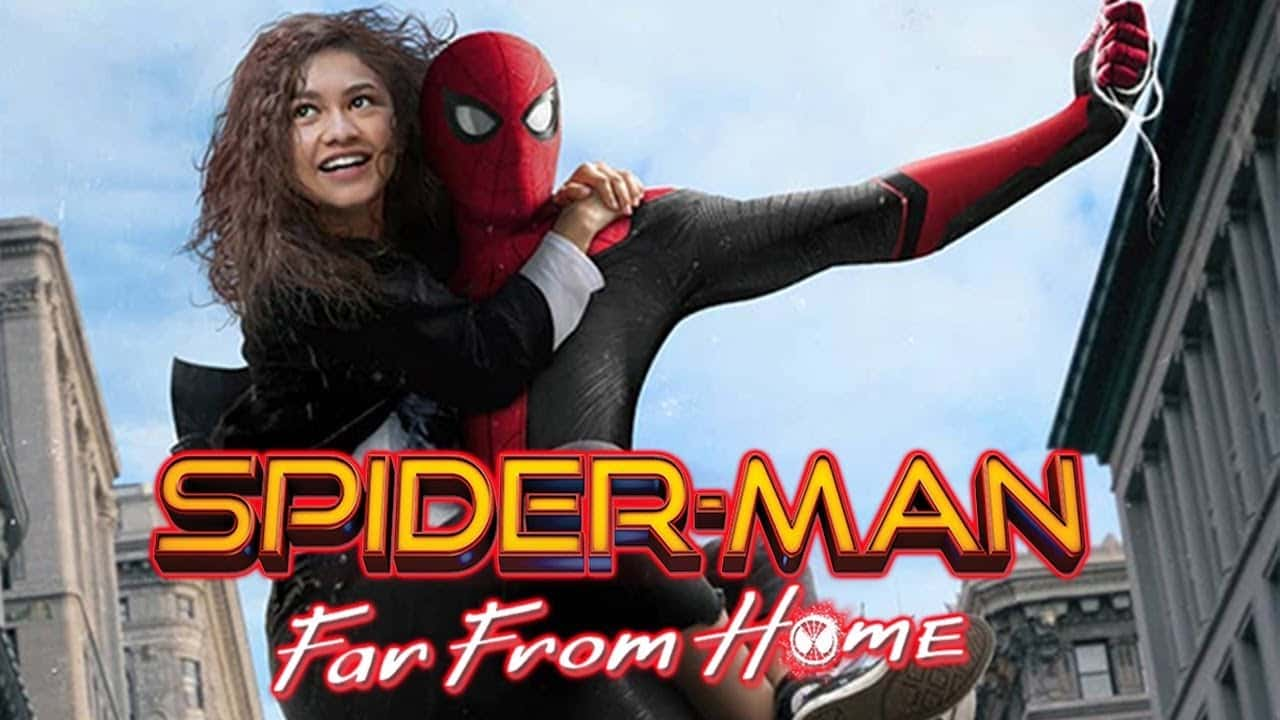 HINDI
स्पाइडर मैंन: घर से दूर.कम से कम प्रशंसको में रचनात्मक हो रहा है, हालांकि जैसा कि हम मारवेर्ल स्टूडियोज से कुछ आधिकारिक इंतजार कर रहे है.
फिल्म की कहानी पीटर के बारे में है जो कि मिडिल स्कूल ऑफ़ साइंस टेक्नोलॉजी में एक छात्र है और गर्मियों की छुट्टियों में अपने दोस्तों के साथ पेरिस जायेगा।इस फिल्म में खलनायक के रूप में मिस्टेरिओ प्रमुख किरदार में है.
अप्रत्याशित रूप से स्पाइडर मैन, किसी भी चीज से रहित है जो हमे इस बारे में संकेत देता है कि वह कब सेट होता है, जिसमे पीटर का पासपोर्ट भी शामिल है, जो जारी किये गए वर्ष को याद कर रहा है.
यह फिल्म सुपरहीरो के रूप में टॉम हॉलैंड की पांचवी फिल्म होगी,यह फिल्म जुलाई 2019 में रिलीज़ होगी।
मिस्टेरिओ को स्पाइडरमैन के सबसे तकलीफदेह शत्रुओ में से एक माना जाता है, क्यों कि वह अक्सर स्पाइडरमैन को शारीरिक हमलो की तुलना में मनोवैज्ञानिक और रासायनिक हथियारों पर अधिक भरोसा करते हुए उसकी आसपास की दुनिया की अपनी इंद्रियों और उसकी धारणा पर सवाल खड़ा करता है.