ENGLISH
Five days after Karan Johar made official announcement about a film on Kargil war hero Captain Vikram Batra, Shershaah has gone on floors in Chandigarh. Starring Sidharth Malhotra and Kiara Advani, Shershaah is an inspiring story of Captain Vikram Batra, an Indian Army officer, who was martyred in the Kargil War at the age of 24.
According to a report in Mid-Day, Sidharth and Kiara will film certain scenes at DAV College, Chandigarh today.
Co-producer Shabbir Boxwala confirmed the daily that Sidharth has been attending workshops to get into the skin of his character. "Sidharth has worked hard on this role and has been attending workshops every day. An Army officer has also trained him on the nuances of his part, including the body language, [manner in which he must] salute, and shooting in high altitudes, since we will film in Leh and Ladakh," said Boxwala.
Apart from Sidharth and Kiara, the film also stars Javed Jaffrey, Paresh Rawal and Himanshu Malhotra in pivotal roles. Directed by Vishnuvardhan, 'Shershaah' is slated for 2020 release. The film has been shot across Chandigarh, Palampur, Kashmir, and Ladakh.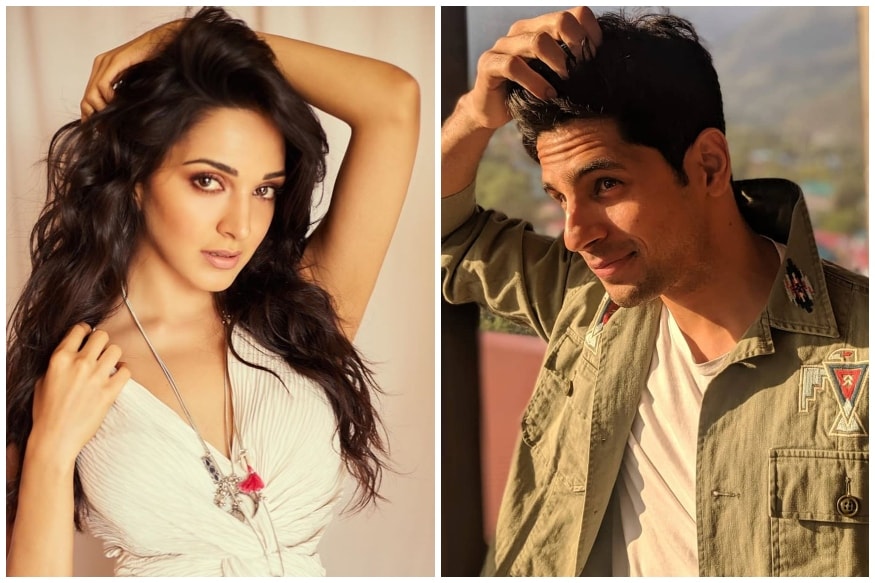 HINDI
बॉलीवुड इंडस्ट्री में आए हुए कियारा आडवाणी को अभी ज्यादा वक्त नहीं हुआ है मगर वे मौजूदा समय में उन एक्ट्रेस में शुमार हैं जिनके ऊपर डायरेक्टर भरोसा जता रहे हैं. मेनस्ट्रीम सिनेमा में इस समय उनकी जबरदस्त डिमांड है और शाहिद कपूर के साथ साल 2019 में सबसे चर्चित फिल्म कबीर सिंह में काम करने के बाद से एक्ट्रेस की और भी ज्यादा तारीफ की जा रही है. कियारा अब सिद्धार्थ मल्होत्रा के अपोजिट शेरशाह मूवी में नजर आएंगी. इस फिल्म की शूटिंग खत्म कर दी गई है.
शेरशाह एक एक्शन ड्रामा फिल्म होगी. जिसकी कहानी कैप्टन विक्रम बत्रा के जीवन से प्रेरित होगी. इसके लिए सिद्धार्थ ने कुछ महीनों के लिए मिलैट्री की ट्रेनिंग भी ली है. धर्मा प्रोडक्शन ने ऑफिशियल ट्विटर पर इस बात की जानकारी साझा की है. कैप्शन में लिखा- शेरशाह की शूटिंग खत्म, हिम्मत और साहस के अनूठे रंग जल्द ही सिल्वर स्क्रीन पर दिखाए जाएंगे. देखिए फिल्म का पहला लुक.
फिल्म के फर्स्ट लुक की बात करें तो इसमें सिद्धार्थ अपने किरदार में नजर आ रहे हैं. उनकी फोटो बैकसाइड से ली गई है और वे किसी खूबसूरत लोकेशन पर खड़े हैं. फिल्म में सिद्धार्थ के अपोजिट कियारा आडवाणी हैं. इसके अलावा फिल्म में जावेद जाफरी, परेश रावल, हिमांशु मल्होत्रा अहम रोल में थे. फिल्म का निर्देशन विष्णुवर्धन ने किया है. शेरशाह साल 2020 में रिलीज की जाएगी. फिल्म की शूटिंग चंडीगढ़, पालमपुर, कश्मीर और लद्दाक में की गई है.