ENGLISH
Ranveer Singh starrer Jayeshbhai Jordar is one of the most awaited films of the year 2020. Apart from this, the shoot of this new offering of Yash Raj Films with a strong social message was completed in Gujarat on Thursday. Apart from this, Manish Sharma, who is making the film Jayeshbhai Jordar for Yash Raj Films, says, "Ranveer's best performance so far will be seen in" Jayshbhai Vigor. At the same time the shooting of Jayeshbhai vigorous has been completed and I can say that Ranveer has given his two hundred per cent in the film.
Apart from this, when people see the film, then they will also see it. Manish, who gave Ranveer Singh his first break as a director in the film Band Baaja Baaraat, says that what Ranveer has done in Jayeshbhai Jordar will surprise even his fans. Along with this, debutant writer, director Divyang's film Jayeshbhai is a comedy based on the backdrop of Gujarat and Ranveer will be seen playing the role of a Gujarati man in it.
The issue of women empowerment has been raised in the film and Ranveer said yes to this soon after hearing the story of the film.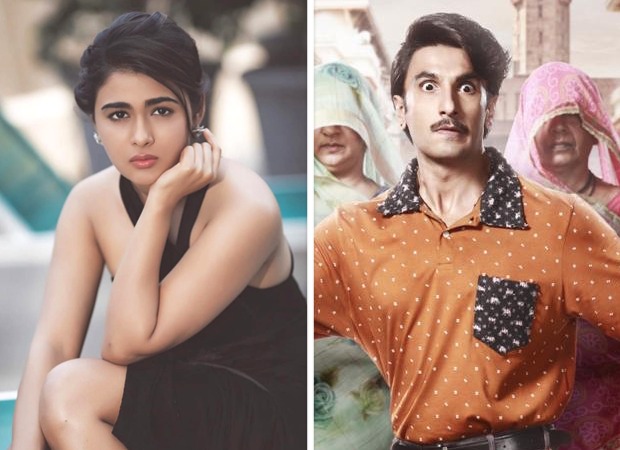 HINDI
बॉलीवुड के जिंदादिल अभिनेता रणवीर सिंह ने अपनी अगली फिल्म 'जयेशभाई जोरदार' की शूटिंग पूरी कर ली है। रणवीर ने इंस्टाग्राम पर फिल्म के निर्देशक दिव्यांग ठक्कर और निर्माता मनीष शर्मा संग अपनी एक तस्वीर साझा की है।
तस्वीर के कैप्शन में रणवीर ने लिखा, "शूटिंग पूरी हुई, हैशटैगजयेशभाईजोरदार। मनीष सर के साथ 'बैंड बाजा बारात' से लेकर 'जयेशभाई जोरदार' तक..आपके मार्गदर्शन में ये 10 साल असाधारण रहा। दिव्यांग आप प्यार और सकारात्मक ऊर्जा का स्त्रोत हैं। मुझे अपना जयेश बनाने के लिए आपका धन्यवाद, अपना टेम आएगा ने।"
नवागंतुक लेखक-निर्देशक दिव्यांग ठक्कर द्वारा निर्देशित 'जयेशभाई जोरदार' गुजरात की पृष्ठभूमि पर आधारित एक मजेदार फिल्म है और रणवीर इसमें एक गुजराती के किरदार में नजर आएंगे।
'जयेशभाई जोरदार' एक पारिवारिक मनोरंजक फिल्म है.
दिव्यांक ठक्कर इस फिल्म से बतौर डायरेक्टर बॉलीवुड में डेब्यू कर रहे हैं. फिल्म 'जयेशभाई जोरदार' इसी साल रिलीज होने वाली है.