ENGLISH
After delivering yet another blockbuster Dabangg 3, Salman Khan is all set to take the box office by storm with his next flick, Radhe: Your Most Wanted Bhai. Ever since Bhaijaan booked Eid 2020 with Radhe, fans of Salman Khan have been desperately waiting to watch the teaser of Radhe.
According to a report in mid-day, Salman Khan will release the teaser of Radhe: Your Most Wanted Bhai on March 9, coinciding with Holi. As per the sources, Salman Khan has asked Prabhudeva to release the teaser of Radhe on the festival of colours. The minute-long Radhe teaser will showcase Salman's look as an undercover cop in the film.
A trade source told mid-day, "Salman recently told Prabhudheva that he wants to release the first teaser on Holi. In doing so, he hopes to make a splash during the week, thus generating enough buzz around the actioner. Prabhudheva is known to be a quick operator — he is currently shooting the last leg of the Disha Patani-starrer in the mornings, and supervising the edit in the evenings."
Besides Salman Khan and Disha Patani, the Prabhu Deva directorial also features Randeep Hooda and Jackie Shroff in pivotal roles. This will be Salman's third collaboration with Prabhu Deva after 'Wanted' and 'Dabangg 3'.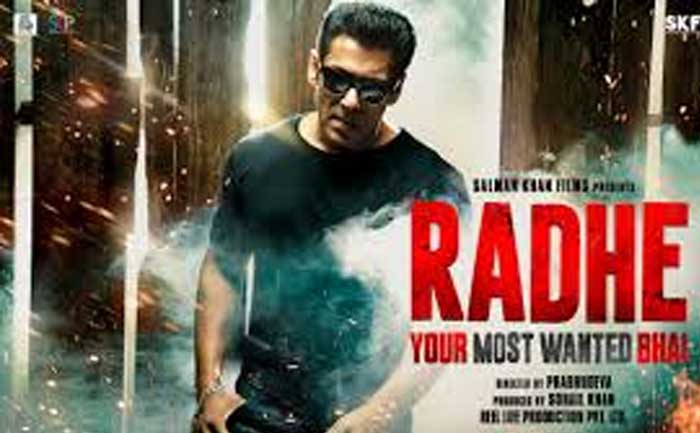 HINDI
सलमान खान की पिछली फिल्में, भारत और दबंग 3, बॉक्स ऑफिस पर उम्मीदों के मुताबिक प्रदर्शन नहीं कर पाई थी और अब सलमान अपनी अगली फिल्म में कोई कसर बाकी नहीं रखना चाहते हैं।
इस ईद पर उनकी राधे रिलीज होगी जिसका मुकाबला अक्षय कुमार की लक्ष्मी बम और हॉलीवुड मूवी फास्ट एंड फ्यूरियस से हैं। सलमान जानते हैं कि मुकाबला कठिन है इसलिए वे राधे को लेकर माहौल बनाना चाहते हैं।
सलमान चाहते हैं कि फिल्म का टीज़र लगभग दो महीने पहले रिलीज हो जाना चाहिए। इसलिए उन्होंने प्रभुदेवा से टीज़र बनाने के लिए कहा है।
प्रभुदेवा इस समय तेज गति से 'राधे' की शूटिंग कर रहे हैं। सुबह और दोपहर में वे शूटिंग करते हैं और फिर शाम में एडिटिंग का काम देखते हैं। उन्होंने सलमान को कहा है कि वे टीज़र जल्दी ही तैयार कर देंगे।
सलमान चाहते हैं कि होली का फायदा उठाया जाए। वे होली पर फिल्म राधे का टीज़र जारी करना चाहते हैं। इससे होली से ही फिल्म को लेकर दर्शकों में उत्सुकता पैदा होगी।
प्रभुदेवा द्वारा निर्देशित इस फिल्म में सलमान खान और दिशा पाटनी लीड रोल में हैं। इस फिल्म में सलमान एक पुलिस ऑफिसर के रोल में नजर आएंगे।