ENGLISH
Recently, Ekta Kapoor confirmed Nia Sharma is playing the lead in Naagin 4. Last night the TV czarina welcomed actress Jasmin Bhasin to the world of naagins.
Jasmin Bhasin who was last seen in Dil Toh Happy Hai Ji, looks fiery in the brief teaser. There were speculations that Jasmin could be one of the naagins in Naagin 4 but she never confirmed the reports. The actress shared the promo on Instagram and also apologised for ingnoring queries about Naagin 4.
Jasmin Bhasin made her TV debut with Zee TV's Tashan-E-Ishq opposite Zain Imam. She was next seen in Dil Se Dil Tak with Sidharth Shukla and Rashami Desai. Jasmin will also a part of Khatron Ke Khiladi 9 and was eliminated in ninth week. The actress was last seen in Star Plus show Dil Toh Happy Hai Ji.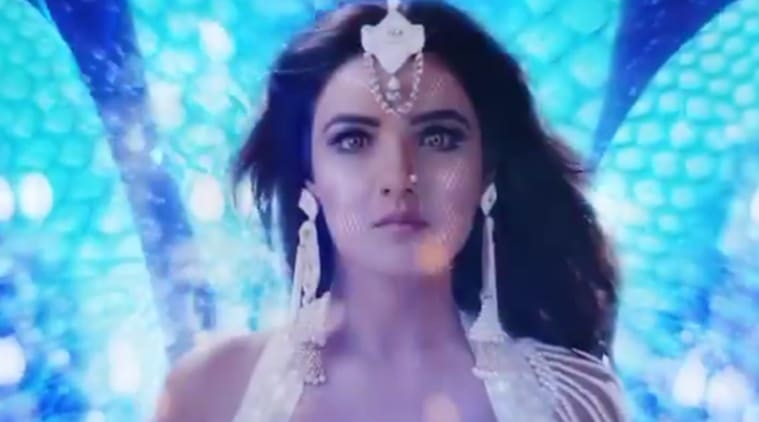 HINDI
एकता कपूर का पॉपुलर शो 'नागिन' का चौथा सीजन जल्द शुरू होने वाला है। बीते दिनों ही खबर आई थी कि नागिन 4 में निया शर्मा नजर आने वाली हैं। और अब इस शो की एक और नागिन से इंट्रोड्यूस कराया गया है।
टीवी एक्ट्रेस जैस्मिन भसीन की एकता कपूर के शो नागिन 4 में एंट्री हुई है। हाल ही में इस शो का प्रोमो रिलीज किया गया है। प्रोमो रिलीज कर एकता ने जैस्मिन का स्वागत किया है।
प्रोमो वीडियो शेयर करते हुए एकता ने लिखा, 'नागिन की दुनिया में आपका स्वागत है जैस्मिन। नागिन भाग्य का जहरीला खेल।' प्रोमो में जैस्मिन नागिन के अवतार में नजर आ रही हैं। वो ट्रैडिशनल अटायर बेहद खूबसूरत लग रही हैं।
जैस्मिन भसीन 'वो दिल तो हैप्पी है जी' और 'खतरों के खिलाड़ी' में नजर आ चुकी हैं। जैस्मिन की एक्टिंग को काफी पसंद किया जाता है। जैस्मिन के प्रोमो वीडियो रिलीज होने के बाद ये अटकलें भी शुरू हो गई हैं कि वो नेगेटिव किरदार में होंगी या पॉजिटिव।