ENGLISH
Gippy Grewal and Zareen Khan Starrer Film Daaka Trailer Release: Actress Zarine Khan is currently in discussion about the upcoming Punjabi film Daaka. As soon as the film's trailer is released, it is going viral on social media. If famous Punjabi rapper Guru Randhawa shared his experiences on the social media about the film, then he has also become a part of the discussion.
Zarine Khan, who made her debut in Bollywood with Salman Khan's opposite film Veer, has been away from Hindi films for a long time. These days she is busy in Punjabi films. Recently he has finished shooting for the film Daka with Gippy Grewal. The makers launched the film's trailer on 5 October.
In the trailer, the work of Zarine Khan and Gippy Grewal is getting much appreciation. It is being seen extensively on social media and it is being continuously shared. It garnered over two lakh views on YouTube within hours of the trailer's release. This trailer has been praised by famous Punjabi singer and rapper Guru Randhawa while sharing it on social media.
Guru Randhawa has written that it is very magnificent. This looks massiv. Along with this Randhawa has congratulated Gippy Grewal and Zarine Khan. The film's story focuses on a large theft in a village in Punjab. The film is directed by Baljeet Singh Dev, while it is made under the banner of Bhushan Kumar's T series. The film will be released on 1 December.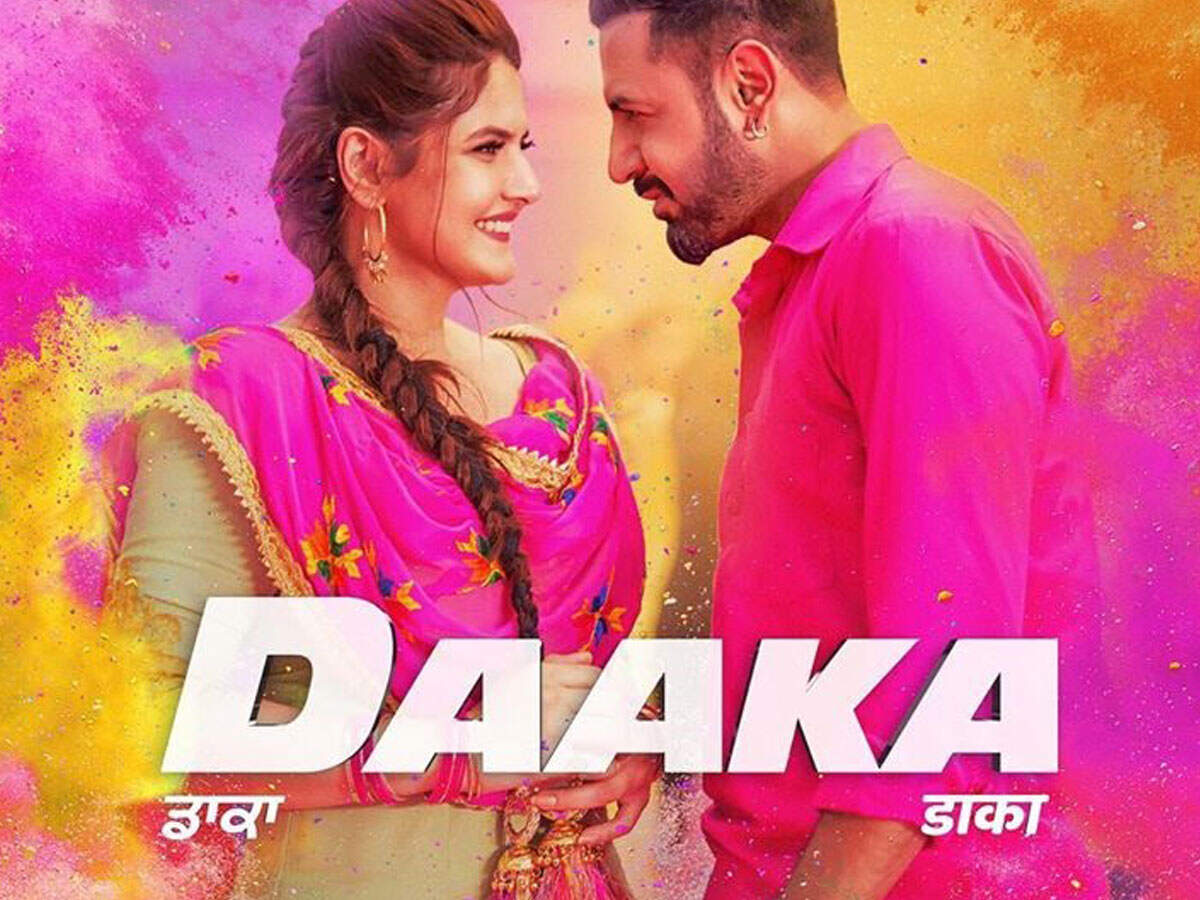 HINDI
अभिनेत्री जरीन खान इन दिनों अपकमिंग पंजाबी फिल्‍म डाका को लेकर चर्चा में हैं। फिल्‍म का ट्रेलर रिलीज होते ही सोशल मीडिया पर वायरल हो रहा है। मशहूर पंजाबी रैपर गुरु रंधावा ने फिल्‍म को लेकर अपनी फीलिंग्‍स को सोशल मीडिया पर शेयर किया तो वह भी चर्चा का हिस्‍सा बन गए हैं।
बॉलीवुड में सलमान खान के अपोजिट फिल्‍म वीर से अपने करियर की शुरुआत करने वाली जरीन खान लंबे समय से हिंदी फिल्‍मों से दूर हैं। इन दिनों वह पंजाबी फिल्‍मों में व्‍यस्‍त चल रही हैं। हाल ही में उन्‍होंने गिप्‍पी ग्रेवाल के साथ फिल्‍म डाका की शूटिंग खत्‍म की है। मेकर्स ने 5 अक्‍टूबर को फिल्‍म का ट्रेलर लांच कर दिया।
ट्रेलर में जरीन खान और गिप्‍पी ग्रेवाल के काम को खूब सराहना मिल रही है। इसे सोशल मीडिया पर भी खूब देखा जा रहा है और इसे लगातार शेयर भी किया जा रहा है। ट्रेलर रिलीज होने के कुछ घंटों में ही यूट्यूब पर इसने दो लाख से ज्‍यादा व्‍यूज हासिल कर लिए। इस ट्रेलर को मशहूर पंजाबी गायक और रैपर गुरु रंधावा ने सोशल मीडिया पर शेयर करते हुए तारीफ की है।
फिल्‍म की कहानी पंजाब के एक गांव में हुई बड़ी चोरी पर केंद्रित है। फिल्‍म को बलजीत सिंह देव ने डायरेक्‍ट किया है, जबकि इसे भूषण कुमार की टी सीरीज के बैनर तले बनाया गया है। फिल्‍म को 1 दिसंबर को रिलीज किया जाएगा।