ENGLISH
Bollywood actor Ranbir Kapoor first worked with Anurag Basu in the film Barfi. The film proved to be a hit but when the pair returned to the box office with Jagga Jasoos, it flopped. Director Anurag recently talked about starting Kishore Kumar's biopic during a conversation with Filmfare. The discussion about this biopic film started in the year 2018 but later the film went on hold. Now director Anurag has given a statement again about the film. He has said that he will make this biopic film in every condition and he has also promised Ranbir Kapoor about it. However, he has also said that he is going to depend on Ranbir's dates.
Anurag said that Ranbir Kapoor is his first choice for this project and after so many statements from his side about this project, it is now believed that he will definitely make this film. Anurag is currently busy with his film Ludo. Rajkummar Rao is playing the lead role in this film and his look has also been released from the film.
Aditya Roy Kapoor, Abhishek Bachchan, Fatima Sana Shaikh, and Sanya Malhotra will be seen playing important roles in the film Ludo. This film is going to be released on April 20 this year and its production is being done by T-Series. As far as the work front of Ranbir Kapoor is concerned, he is in the discussion about his upcoming film Brahmastra in which he will be seen with Alia Bhatt.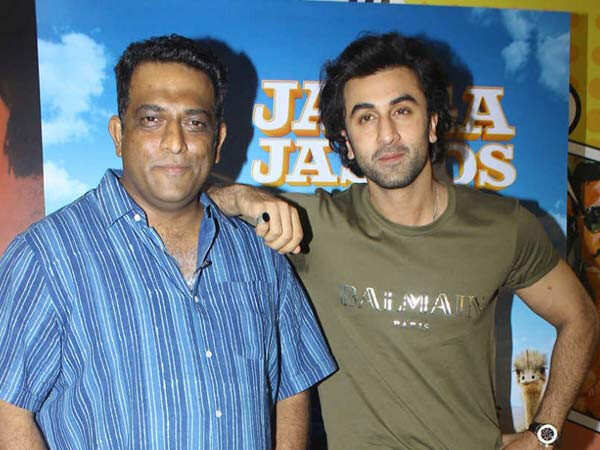 HINDI
बॉलीवुड एक्टर रणबीर कपूर ने पहली बार अनुराग बसु के साथ काम किया था फिल्म बर्फी में. ये फिल्म कमाल की हिट साबित हुई लेकिन जब इस जोड़ी ने जग्गा जासूस से बॉक्स ऑफिस पर वापसी की तो फिल्म औंधे मुंह गिरी. निर्देशक अनुराग ने हाल ही में फिल्मफेयर से बातचीत के दौरान किशोर कुमार की बायोपिक को शुरू करने के बारे में बातचीत की.
इस बायोपिक फिल्म को लेकर चर्चा साल 2018 में शुरू हुई थी लेकिन बाद में ये फिल्म होल्ड पर चली गई. अब लूडो के डायरेक्टर अनुराग ने फिल्म के बारे में फिर से बयान दिया है. उन्होंने कहा है कि ये बायोपिक फिल्म वो हर हाल में बनाएंगे और इस बारे में वह रणबीर कपूर से प्रॉमिस भी कर चुके हैं. हालांकि उन्होंने ये भी कहा कि ये रणबीर की डेट्स और उनकी खुद की उपस्थिति पर निर्भर करेगा.
अनुराग ने कहा कि रणबीर कपूर इस प्रोजेक्ट के लिए उनकी पहली पसंद हैं और इस प्रोजेक्ट के बारे में उनकी तरफ से इतने बयान आने के बाद अब माना जा रहा है कि वह इस फिल्म को जरूर बनाएंगे. फिलहाल अनुराग अपनी फिल्म लूडो को लेकर बिजी हैं. इस फिल्म में राजकुमार राव लीड रोल प्ले कर रहे हैं और फिल्म से उनका लुक भी जारी हो चुका है.