ENGLISH
Kareena Kapoor Khan is undoubtedly the talk of Tinsel Town. Not only did she appear in a movie after a long time but she definitely set the screen on fire with her performance in the last blockbuster of 2019, 'Good Newwz'. Akshay's Jodi with Kareena was much appreciated post them working together in Kambakht Ishq. And now, Kareena's definitely back at the game to rule the roost once again. Just as the new year sets in, the first look of Kareena and Irrfan's Angrezi Medium is out, and my word, they are looking astounding for sure.
One of the big releases of 2020 is Kareena Kapoor Khan and Irrfan Khan's 'Angrezi Medium'. Giving a glimpse of both the actors the makers have shared the first look of the film. It is a sequel to 'Hindi Medium' which featured Irrfan and Saba. In this instalment, Irrfan Khan will be seen essaying the role of actress Radhika Madan's father while Kareena will play the character of a cop. The film was shot in parts of Rajasthan and London.
Bebo's one of the fan pages have shared the first look wherein Kareena and Irrfan can be seen performing some intense scene. This picture will surely leave you intrigued to know more about the film.
Helmed by Homi Adajania and produced by Dinesh Vijan the film also stars Deepak Dobriyal. Angrezi Medium will mark Irrfan's return on the big screen after his cancer treatment. It is slated to release on March 20, 2020.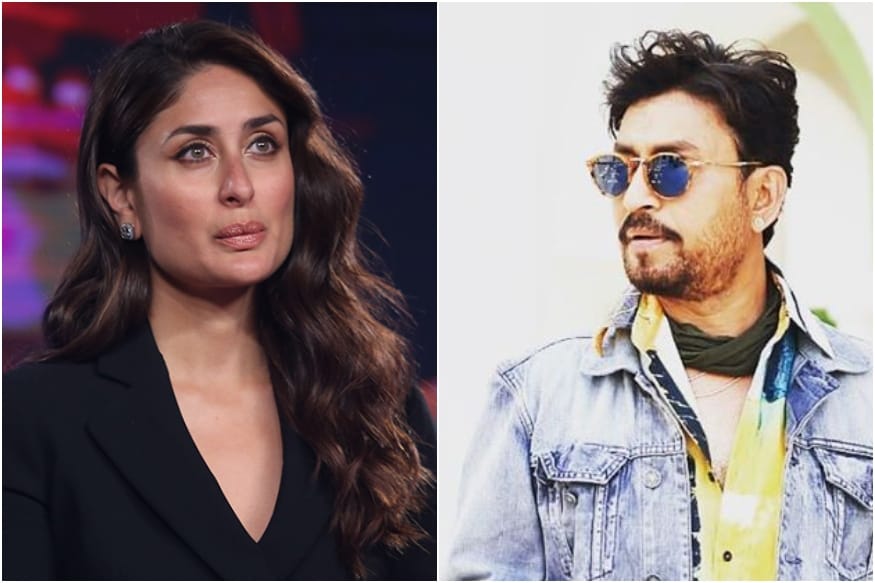 HINDI
पिछले काफी समय से जिन फिल्मों की चर्चा है उनमें से एक है इरफान खान की 'अंग्रेजी मीडियम'। इस फिल्म का 2020 में रिलीज होने का बेसब्री से इंतजार किया जा रहा है क्योंकि इसमें पहली बार इरफान के साथ नजर आने वाली हैं बॉलिवुड की सबसे ग्लैमरस ऐक्ट्रेस करीना कपूर। फिल्म की शूटिंग की कई झलक सामने आने के बाद फाइनली फिल्म के मेकर्स ने इसमें करीना और इरफान का फर्स्ट लुक रिलीज कर दिया है।
यह फिल्म 2017 में आई इरफान खान की मुख्य भूमिका वाली सुपरहिट फिल्म 'हिंदी मीडियम' का सीक्वल है। बताया जा रहा है कि इरफान फिल्म में ऐक्ट्रेस राधिका मदान के पिता के रोल में होंगे जबकि करीना इसमें एक पुलिसवाली की भूमिका में दिखेंगी। इस फिल्म की अधिकतर शूटिंग राजस्थान और लंदन में हुई है। करीना के एक फैन पेज पर इसके फर्स्ट लुक को शेयर किया गया है। इसमें करीना और इरफान का इंटेंस लुक आपको फिल्म के बारे में सोचने पर मजबूर कर देगा।
'अंग्रेजी मीडियम' का डायरेक्शन होमी अदजानिया कर रहे हैं और इसके दिनेश विजान ने प्रड्यूस किया है। फिल्म में दीपक डोबरियाल भी महत्वपूर्ण भूमिका में दिखाई देंगे। इस फिल्म से इरफान लंबी बीमारी के बाद बड़े पर्दे पर वापसी करेंगे। 'अंग्रेजी मीडियम' 20 मार्च 2020 को रिलीज होगी।